Classic Champagne Cocktail
Learn how to make the best cocktail for a celebration, The Classic Champagne Cocktail. It only uses three ingredients and yet is so festive and delicious.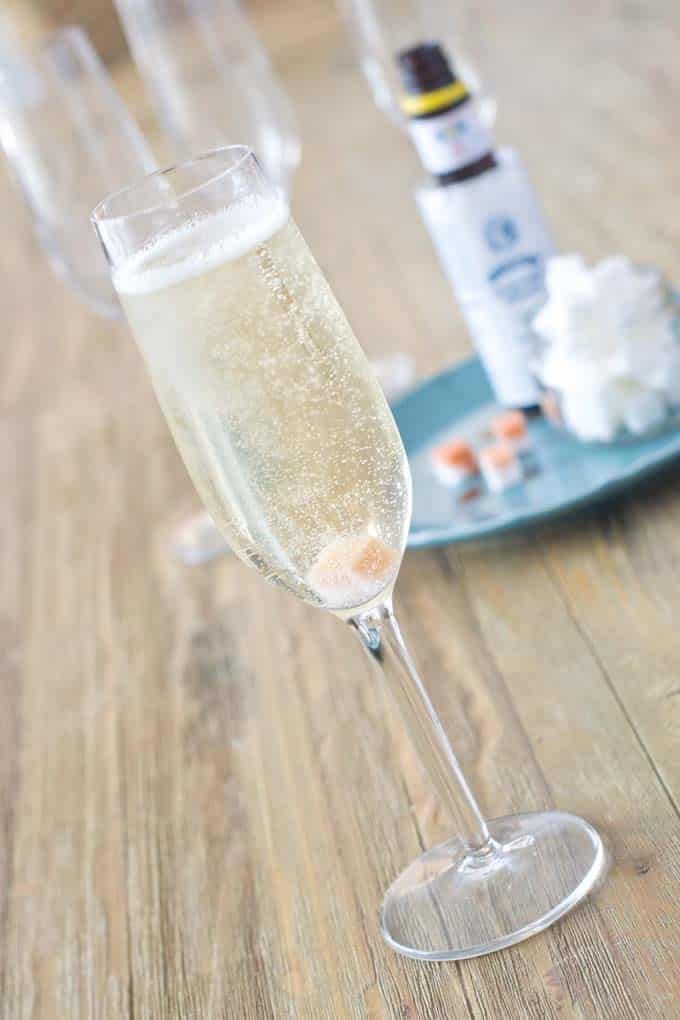 Classics become classics for a reason. Because they're simple. Easy. Good. That's certainly true in the case of a classic Champagne cocktail. It uses three ingredients, takes 1 minute to make, and is most definitely good.
All you need to do is get your hands on some sugar cubes. Yes, they do still sell them in grocery stores but you might have to search around a bit. They were on the very bottom shelf near the coffee section in my grocery store (not with the other sugars). If you don't want to do that searching, or if you're just feeling really hard core about your Champagne cocktails, we've got a tutorial here for making your own sugar cubes. Yes, you can totally do that. Cool, right?
You also need some bitters. What are bitters? We have that info here for you and you can get your hands on some bitters at your local liquor store or online here.
Finally, you need some bubbly. Go with dry here. Look for the word Brut on the bottle since that means it's dry. You don't have to go with the really expensive stuff from Champagne, France though. Unless you're in the mood to really splurge, it's not necessary. Look for a bottle around the $15 range from California or go with Prosecco from Italy or Cava from Spain. All of these are made in the same basic way as Champagne, and they have the necessary bubbles, so you're good to go.  Here's a fuller guide to choosing sparkling wine for cocktails.
Once you've got your ingredients, get out your Champagne flutes and get ready to pour.
How To Make a Champagne Cocktail
Yield: 1 serving
Prep Time: 2 minutes
Cook Time: 0 minutes
Total Time: 2 minutes
Ingredients:
1 sugar cube
2 drops Angostura bitters
sparkling wine, dry (Brut) and very cold
Directions:
Put the sugar cube on a plate. Drip the bitters onto it.
Put the sugar cube into a Champagne flute. Top with sparkling wine to the top. Cheers!