Classic Kir Royale and Variations
Kir Royale combines Champagne and a black currant liqueur to make a delectable cocktail. If you're feeling adventurous, we have some cool variations to try as well.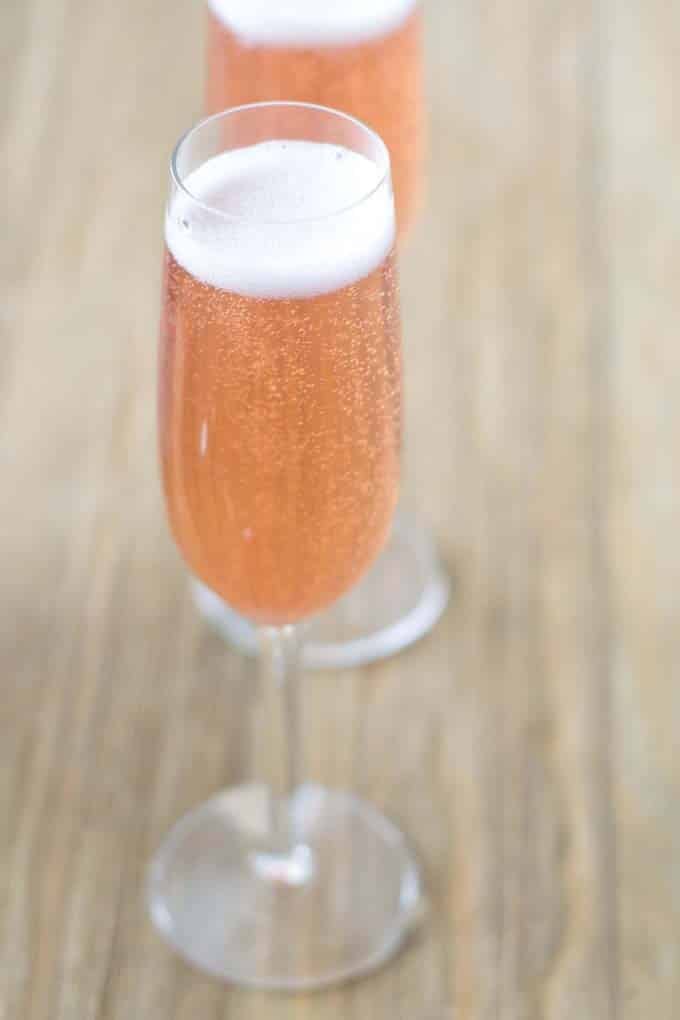 This is one of the best drinks ever. Partly because I like saying its name: Kir Royale. You say the "Royale" part in a French way. Not like English royal. It's an all French rrroy-aaaal. You know, the way you say "Royale with Cheese." Ha! Gotta love that!
It also tastes sooo good. It's Champagne with creme de cassis. Creme de cassis is a liqueur made from black currants. It's sweet and red.
So pretty, that drink. All blushing and sparkling.
It's super easy to make too. You pour half an ounce (that's 1 tablespoon) of the creme de cassis into a Champagne flute. Then top with your Champagne (a dry one is a must. See our guide to sparkling wine choices for cocktails here.) Then drink!
Some Kir Royale variations for you:
If you use a sparkling wine other than Champagne, it's called a Kir Pétillant.
If you use still white wine instead of sparkling, the drink is called, simply, a Kir.
If you use Chambord, a French black raspberry liqueur, then it's called a Kir Impérial or French Kir Royale or Chambord Kir Royale.
Some people use a non-alcoholic black currant syrup instead of the creme de cassis. I don't recommend it. At all. Especially if your syrup of choice is Ribena.
A Cider Royale uses hard apple cider instead of wine. A splash of calvados (apple brandy) is also usually in there.
Oddly, it's a Tarantino if you make it with a light beer (lager) instead of wine. Or you can call it a Kir-Beer. (Two Tarantino references in one blog post? How does that happen???)
Oh, and a Pink Russian uses milk instead of wine. Geez.
I think I'm going to stick with the Royale!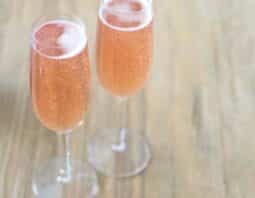 Kir Royale Champagne Cocktail Recipe
Yield: 1 serving
Prep Time: 2 minutes
Cook Time: 0 minutes
Total Time: 2 minutes
Ingredients:
1 Tbsp. creme de cassis or Chambord
5 oz. cold Brut Champagne
Directions:
Pour creme de cassis into a Champagne flute. Top slowly with Champagne (best to pour down the side of the glass for less intense foam).
This post originally appeared in December, 2015 and was revised and republished in December, 2016.