Make it Spicy! Homemade Mexican Hot Chocolate Mix
Hot Tamales! This spicy Hot Chocolate gets its kick from cayenne pepper and cinnamon.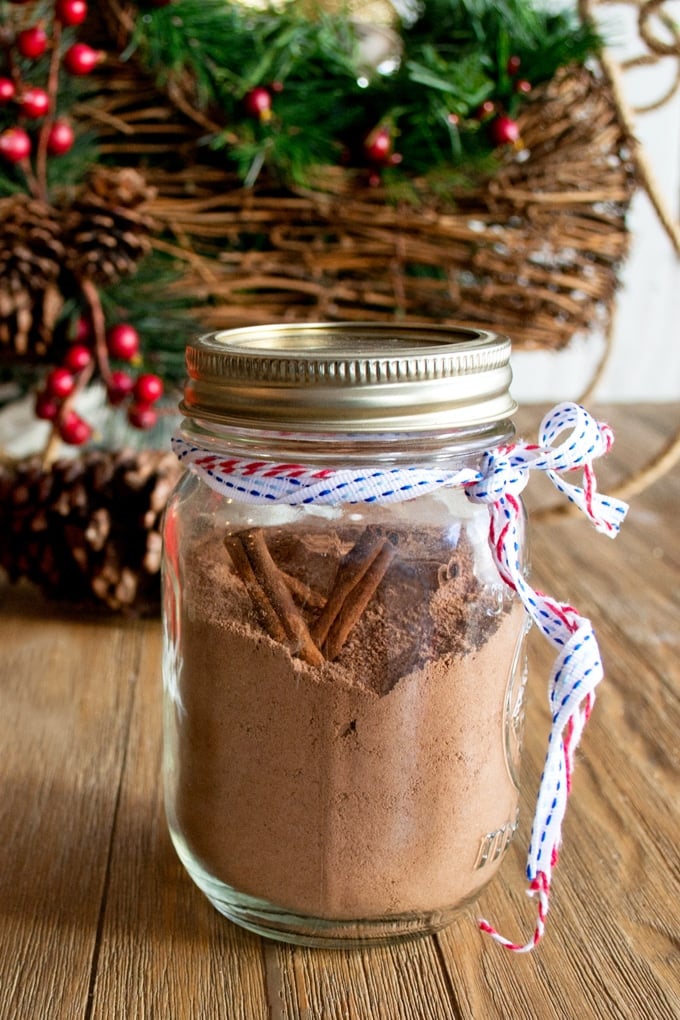 A hit of spice with chocolate has been all the rage for a few years ago, and with good reason. The sharp spike of heat makes the chocolate seem richer. When in hot chocolate, it also makes the drink seem hotter and more soothing. It's a bit like spiking a hot drink with booze where you get that burn down your throat. So great, right?
Here's how to do a nice spicy Mexican-style hot chocolate at home. You can make a batch for yourself or take it as a gift over the holidays. It's really easy. When you want to make a cup, just spoon the mix into a mug and add hot milk or hot water.
Slurp! Mmmm gotta love that burn.
Mexican Hot Chocolate Mix
Yield: 16 Servings
Prep Time: 2 Minutes
Give this to your friends as a perfect and delicious holiday gift.
Ingredients:
2 cups hot chocolate powder (such as Quick)
1/4 cup cocoa
2 tsp. ground cinnamon
a pinch of cayenne pepper (optional)
2-3 cinnamon sticks (optional)
Directions:
Mix all ingredients except for the cinnamon sticks together in a jar.
Add the cinnamon sticks to the jar as decoration, if you'd like. Seal with the lid.
To serve heat up 1 cup of milk. Add 2 tablespoons of the Mexican Hot Chocolate Powder Mix. Stir.