Easy Hot Chocolate with Real Chocolate
This is the real deal. No hot chocolate mixes here!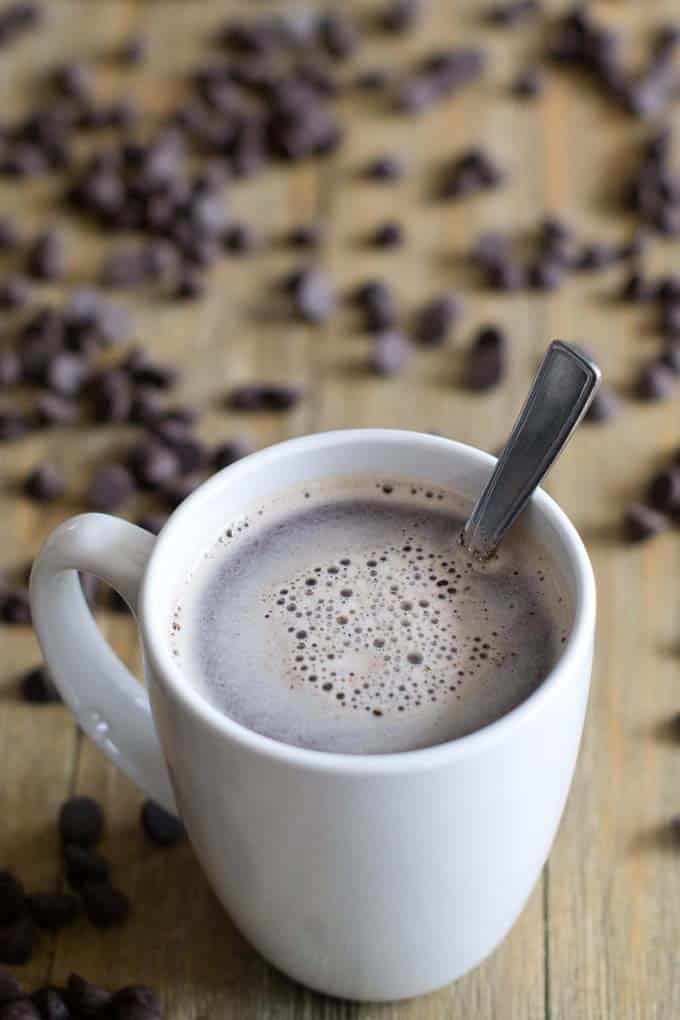 If you're not into the more bitter flavor of hot cocoa, you're going to love this chocolate chip version. You can get whatever kind of chocolate chips you like. I prefer dark chocolate so I go with those. If you like a sweeter creamier hot chocolate, then try milk chocolate chips.
All you do to make this hot chocolate is to pour milk into a mug and then microwave it until very hot. Scoop in the chocolate chips and some sugar. Stir until it's combined. Drink.
Easy Hot Chocolate using Real Chocolate
Yield: 1 serving
Prep Time: 1 minute
Cook Time: 2 minutes
Total Time: 3 minutes
Ingredients:
1 cup milk
2 Tbsp. chocolate chips
1 tsp. granulated sugar
pinch of salt
Directions:
In mug, add milk and heat in microwave until hot but not boiling ( 1 minute to 1 minute 30 seconds).
Add chocolate chips and sugar to the mug. Stir together until the chocolate is melted and very well mixed. Add a pinch of salt and stir.