Learn what to do and what to avoid when reheating French fries!
Have you ever tried to reheat French fries?
Not so easy, eh?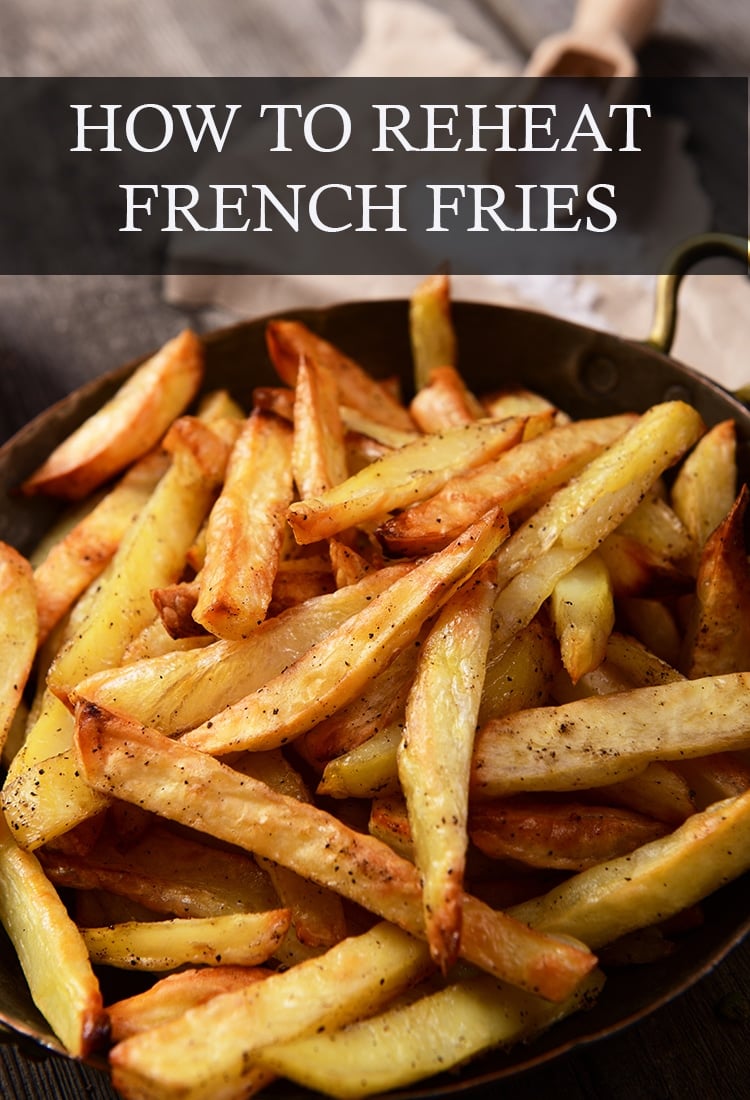 Don't worry, you're not alone. It's not some culinary failing on your part that makes French fries taste icky when you try to reheat them.
It's a pain most of the world shares.
But what if I were to tell you that there are ways to reheat French fries in which they will be just as good as the first time you bit into them?
Your restaurant burger and fries from the night before? It can live again in all of its glory. Leftover poutine? (I see you, Canada!) No problems there. 
But how?
In this article I'm doing to walk you through what to do (and not do) when reheating French fries.
Let's dive right in.
Don't Use the Microwave
Anyone saying that you can't reheat French fries is likely trying to reheat them in the microwave.
Don't do it. It won't work. Don't even consider it.
Why is that?
To answer that question, I want you to first think about what you love about French fries. They're crispy on the outside and warm and soft on the inside, right?
A microwave is not going to be able to recapture that magic no matter how hard you try.
The end result is going to be a mushy unappetizing mess.
Try one of the following methods instead.
Use the Stove
You can reheat French fries on the stove in a way that totally recaptures their original taste and magic.
The first thing you're going to want to do is heat a tablespoon of vegetable oil or canola oil in a skillet over a medium-high heat source.
Next, add the fries into the skillet, cooking while frequently stirring for between three and five minutes.
The timing is going to depend on upon the thickness of your fries. Something like these steak fries are going to take longer.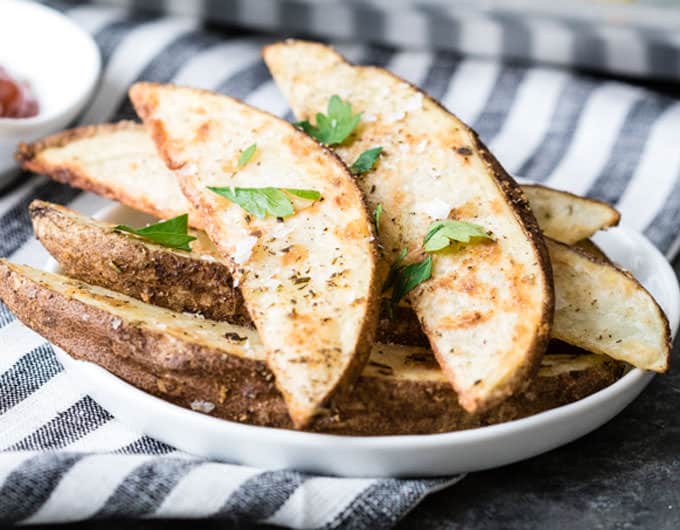 It's also important to cook them in one single layer. If you have a lot of fries to reheat, consider doing so in batches rather than all at once. You want them to crisp evenly after all.
Once they're done, add some salt, some garlic powder, some truffle oil, or grated Parmesan for extra flavor.
Reheat French Fries in the Oven
You can also reheat those fries in a conventional oven pretty easily. And if you run out, you can make more in the oven too!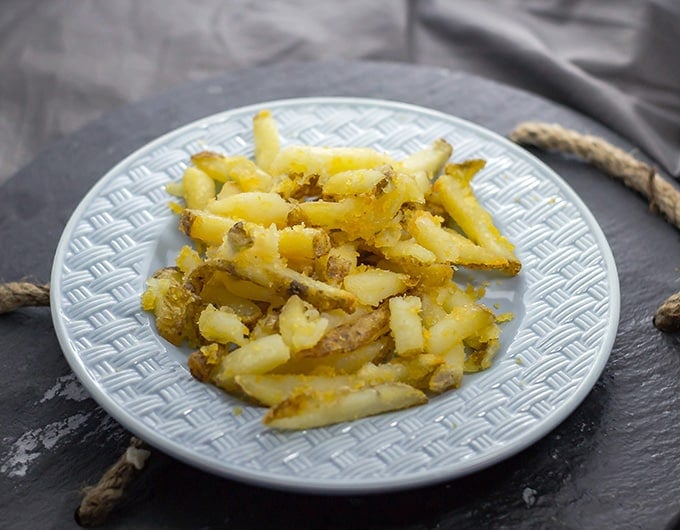 If you have a toaster oven, that can also work using this method.
First, you'll want to preheat the oven to 400°F. Take out a baking sheet and line it with aluminum foil. Lay your fries on the sheet, once again in a single layer, and place it in the oven. 
After five minutes, check the fries and see if they've reached a desired done-ness.
If you have thicker fries, consider upping the heat to 450°F.
Once they're done, take them out of the oven and marvel at how crispy and amazing they are once again!
Use Your Air Fryer to Reheat French Fries
The Air Fryer can be a great way to reheat your french fries back to perfection.
Don't believe me?
Try this for yourself and let me know how much your life has changed.
First, set your Air Fryer to 350°F. That will help everything cook evenly.
Lay the fries in an even layer, or as close as you can. You don't want to have the basket anymore than half full. Overloading the basket means soggy fries.
Heat the fries in the Air Fryer for three to four minutes. When you're halfway through, stop the machine and shake the basket a bit. Then put it back in.
Once that's done, so are you! Enjoy!
In Conclusion
The myth that fries can't be reheated is only a myth.
By using one of these methods and avoiding the microwave, your leftover fries can be reheated to perfection, adding a special accent to another meal a day later.