Watermelon is a favorite summertime snack, but is it actually a squash?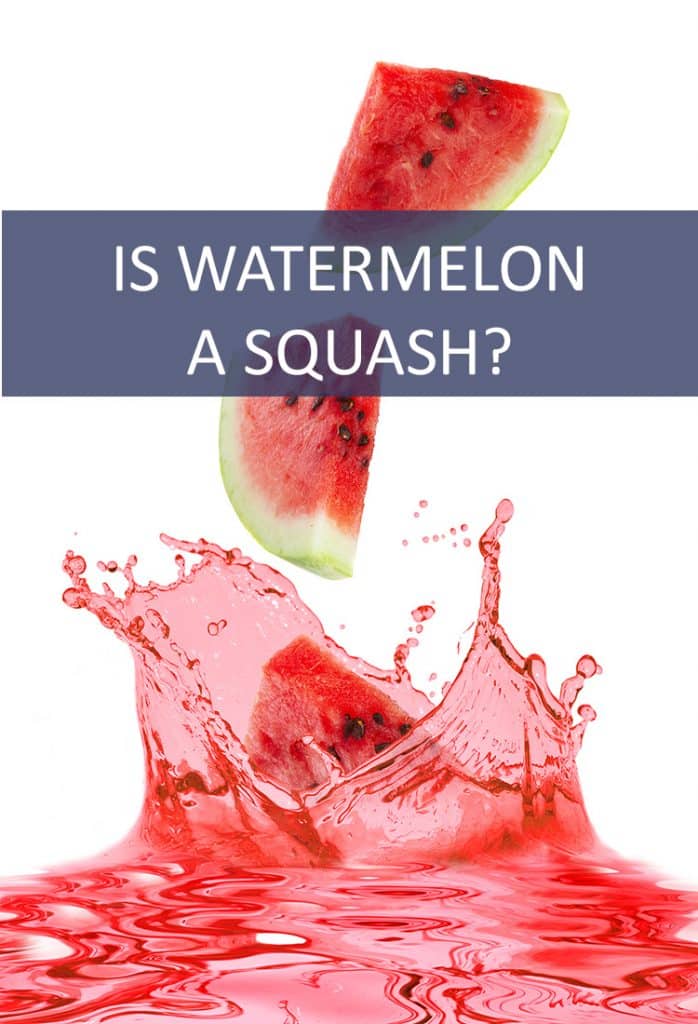 The Short Answer
No, watermelon is not a squash.
The Long Answer
Watermelon is an interesting case in the fruit world. It's scientifically a fruit, but it's not quite a melon. It's loosely considered a melon, but it is not a part of the melon genus. Watermelons actually have quite a lot in common with squash, but they're also not squash.
When you look at the "family tree" of a watermelon it shares the Kingdom, Phylum, Class, Order, and Family of squash. They differ only in Genus and Species, which makes them completely different despite the familial tie. With so many striking similarities between these two fruits, it is easy to see where the confusion comes from.
Despite these similarities there are still a large number of differences. The vines of a watermelon are thinner and longer than those of a squash, with deeply lobed leaves that contrast with squash's wide and flat leaves.
These two fruits also come from wildly different parts of the world. Watermelon originates in southern Africa, while squash comes from a plant originally found in South and Central America. So, while there are a great many things that watermelon and squash have in common, they are wildly different fruits that come from very different plants.
Watermelon is so tasty in this Melon, Feta, and Basil Salad. It's also super refreshing in frozen treats like Watermelon Lemonade Wine Slush or turned into easy Popsicles!