How To Make a Grilled Cheese on the Grill
Whether you're camping or just want to keep your kitchen cool, you can make a grilled cheese on your outdoor grill. Here's how.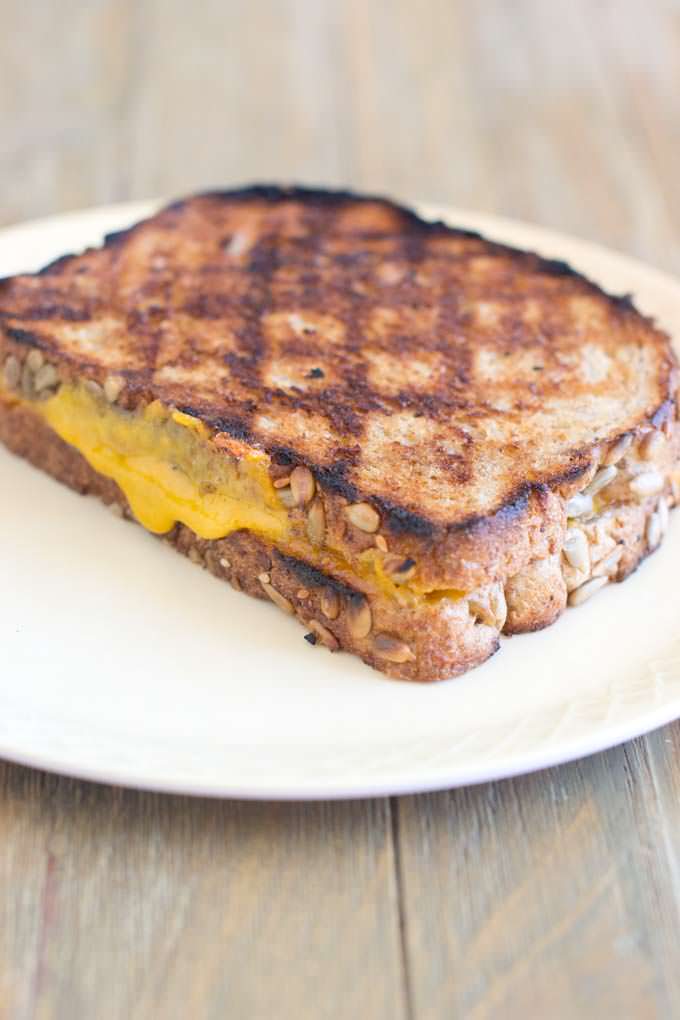 So, you want to grill a grilled cheese, do you? On an outdoor grill? Wow! What a great idea you've got there.
Grilling a grilled cheese sandwich is a great idea if you're camping or if you want to keep your kitchen cool in the summer. It's also a great way to make grilled cheese sandwiches for a crowd because you can fit more sandwiches on a typical grill than you can in a skillet (another option for making a lot of grilled cheese sandwiches at once is to use the broiler. We show you how to make grilled cheese for a crowd using the broiler over here).
Whatever your reason for grilling a grilled cheese, it's totally doable and the result is a gooey sandwich with a toasty crust and subtle smoky flavor. Let's get to it.
Get a grill ready for direct grilling over medium heat.
Get out two slices of bread. Spread one side of each with softened butter or mayonnaise. (If you're questioning the mayonnaise on the outside of a grilled cheese, have a look over here to find out about it). Flip the bread slices over. Put a couple of cheese slices onto one slice of bread. Invert the other bread onto it so that it is butter-side-up.
Transfer the sandwich to the preheated grill. Cook for 2-3 minutes, until grill marks appear. Shift the sandwich around, moving it 90 degrees. Cook for another minute or two, to get those lovely hash marks.
Flip the sandwich over and repeat on the second side, cooking for 2-3 minutes to get the initial grill marks and then turning the sandwich 90 degrees to create hashmarks.
By that point the cheese will be nice and melted inside the sandwich. Remove the sandwich from the grill and eat.
Print
This post originally appeared in May, 2016 and was revised and republished in April, 2017.