Panko Fried Chicken
Panko breadcrumbs are the perfect thing to coat chicken with for frying because they crisp up so beautifully without adding too much bready flavoring. A simple egg wash binds it all together for the crispiest fried chicken ever.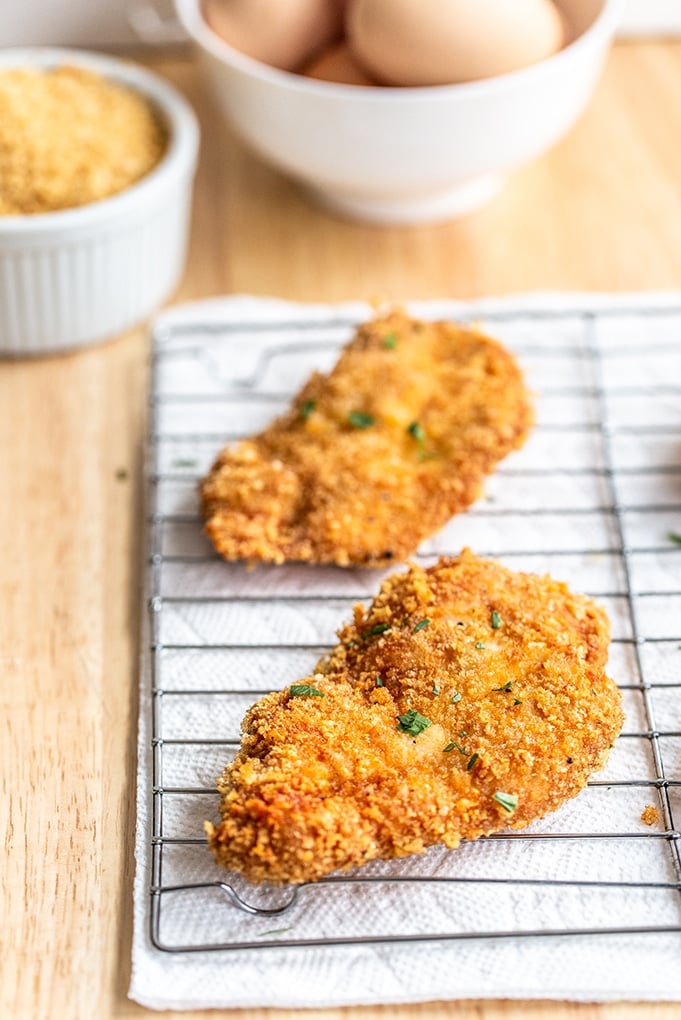 Panko breadcrumbs are Japanese style breadcrumbs that are really just made from bread without crust. That's why they're so light and airy – it's all the inside goodness of bread, with none of the dry crust included in the crumb.
It's popular to use in place of breadcrumbs when frying food because of the texture it gets when it hits the oil and has a chance to crisp up. Because panko is so light and airy, it gets a ridiculous amount of crunch which is the key to all good fried food.
We happen to think that Panko Fried Chicken is one of the best variations of fried chicken out there. All it takes is a simple egg wash to coat the chicken and bind the breadcrumbs to it. Once the oil is hot, you let it bubble until the panko is a deep golden color and the chicken is cooked through. Are you ready for this juicy, crispy, fried bite of heaven?
Print