Avocado Toast
Who loves guacamole? It's not just a snack anymore. Now it's breakfast too! Learn how to make quick and delicious avocado toast for a filling and satisfying weekday breakfast.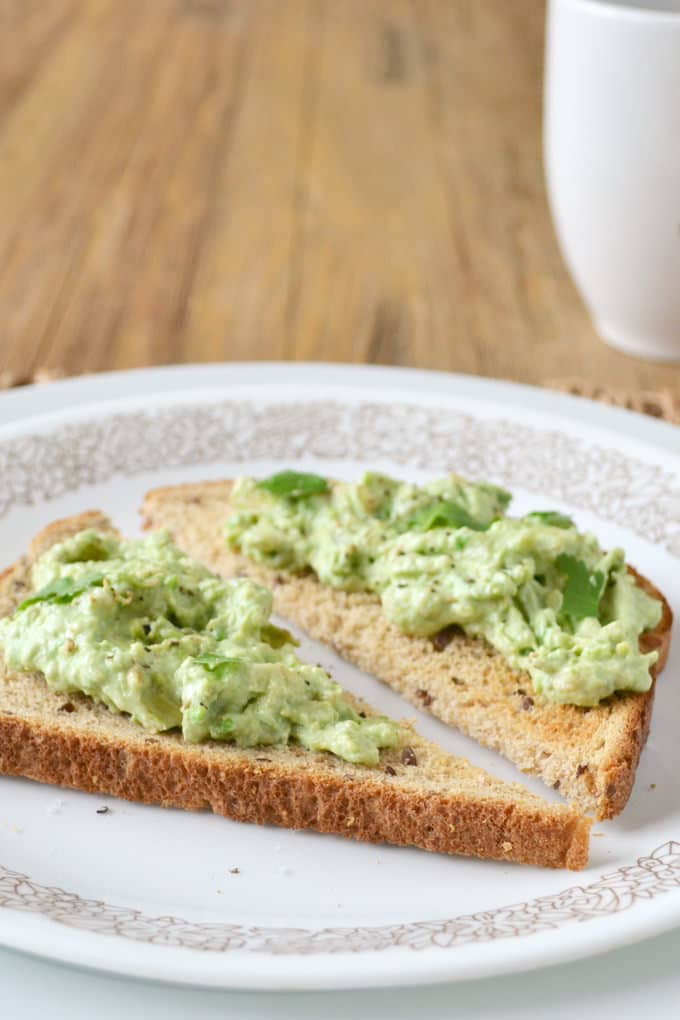 One of the most interesting things that I've learned during our avocado series is that the abundance of healthy fat and fiber in avocados makes you feel fuller for longer, which can lead to weight loss. An avocado a day and I get thinner? Sign me up!
To make sure that I get some avocado into my diet every day, I decided to try to eat it for breakfast. There are lots of things you can do, like scramble some egg whites and top with diced avocado. Or, smash up some avocado and put it on toast. Avocado toast. Mmmm.
For this one, I added protein in the way of Greek yogurt. So there's the filling fat and fiber and also the protein that I crave. It's a perfect breakfast or snack that really highlights this wonder fruit. Enjoy!
Avocado Toast
Yield: 1 serving
Prep Time: 5 minutes
Cook Time: 2 minutes
Total Time: 7 minutes
Ingredients:
1 slice of multigrain bread
1/2 of a Hass avocado
1/4 cup fat-free Greek yogurt
1 Tbsp. chopped cilantro (I snip it into the mix using kitchen shears)
a squeeze of lemon
2 dashes of salt, divided
2 grinds of pepper, divided
Directions:
Put the bread in the toaster to toast.
Scoop the flesh of the avocado into a small bowl. Mash it with a fork. Add the yogurt, lemon, a dash of salt and a grind of pepper and mash it all together.
Once the toast has toasted, mound the guacamole onto the toast. Sprinkle the top with the second dash of salt and second grind of pepper.