Hass avocados may be the most familiar and popular variety, but there are other kinds as well.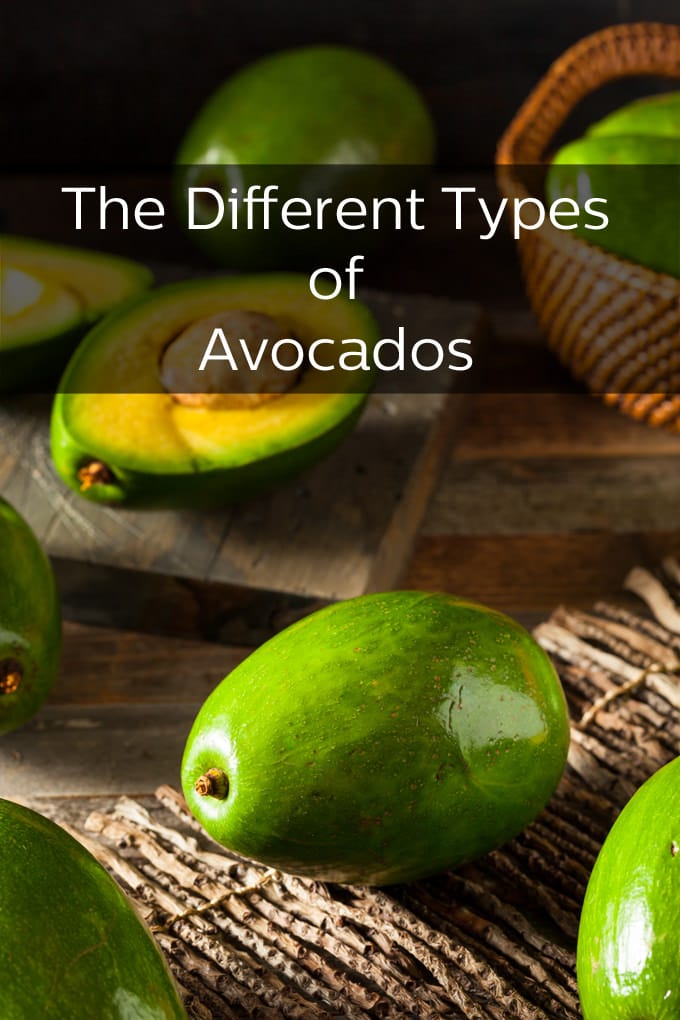 There are hundreds of avocado varieties. We won't cover them all — just the top nine that you can find in United States.
Avocados are native to southern Central America. Here in the United States, California has the avocado bragging rights. Its farmers grow the majority of the country's avocados. Kudos, dudes.
Hass
This is the popular kid in class. Most of the U.S. crop is Hass with it's creamy texture.
Gwen
If you like Hass, you'll like this variety. It tastes similar to Hass. The only difference? It's slightly larger.
Lamb Hass
Lamb Hass is bigger than Hass. It's known for its creamy, nutty taste.
Bacon
No, it doesn't taste like bacon. Dang it. It's less oily than Hass.
Fuerte
This is a big avocado and the taste is supposed to be amazing. Good luck finding one tough. They are rarely found in grocery stores.
Pinkerton
Pinkertons are long and slender. It has a rich and creamy flavor.
Reed
Reed avocados are round and have a sturdy skin.
Slimcado
This variety is grown in Florida and is the trade name for the Florida Avocado, pictured above. It is large and kelly green. It has much less fat than a Hass but a higher water content yielding less of the rich flavor we're used to.
Zutano
This has a mild flavor. It's also one of the first avocado varieties of the season.