Nacho Grilled Cheese
Cheese. Jalapenos. And…Doritos! This grilled cheese is insane. And so so good.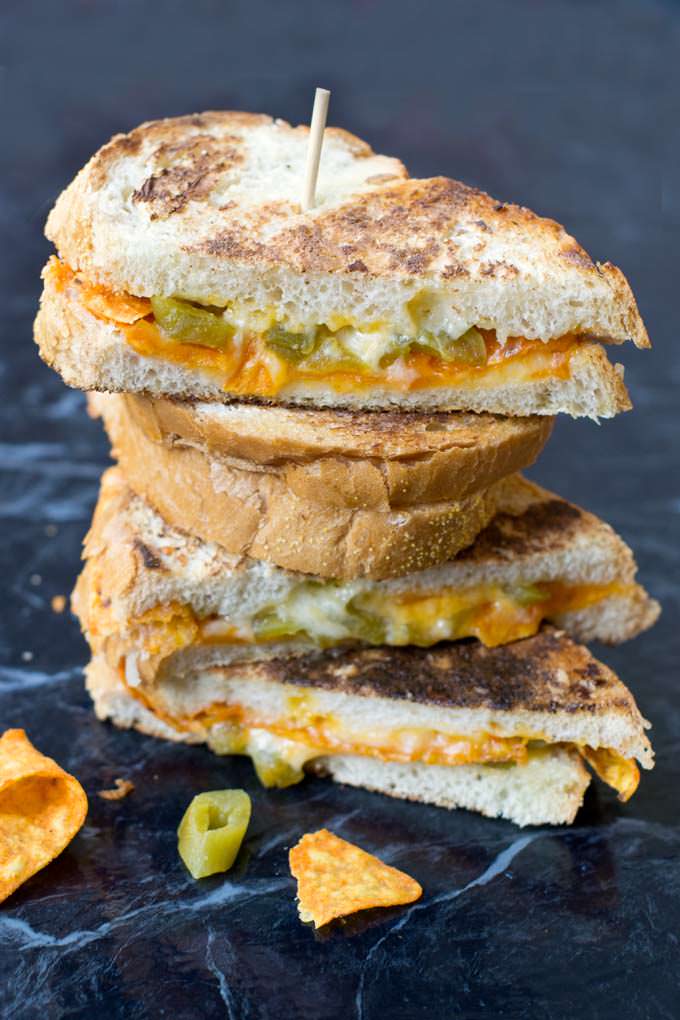 We all have our secret pleasures. Things we love that we don't like to admit we love. You might already know about my ridiculously embarrassing love of melted cheese (no? Read my bio below the recipe. I'm already blushing).
My other secret craving is Doritos. The zestier the better. I rarely buy them for myself, but when I do, crazy things happen. Like this Mexican grilled cheese. Well, not authentically Mexican. Not authentically Tex-Mex either. But it has a Mexican cheese blend and jalapeno rings and it has Doritos, of course. So it's Tex-Mex-inspired, maybe. Whatever, it's super super good.
The key with this sandwich is to wait to add the Doritos until the very end after the cheese has melted, otherwise the chips get soggy, which is never good. You want a big big Dorito crunch when you bite in, right?
Print
This post originally appeared in April, 2016 and was revised and republished in April, 2017.