Pork Loin Injected with Apple Marinade
Take your marinating game up. Way up. Inject an apple cider marinade into a pork loin and prepare to be wowed.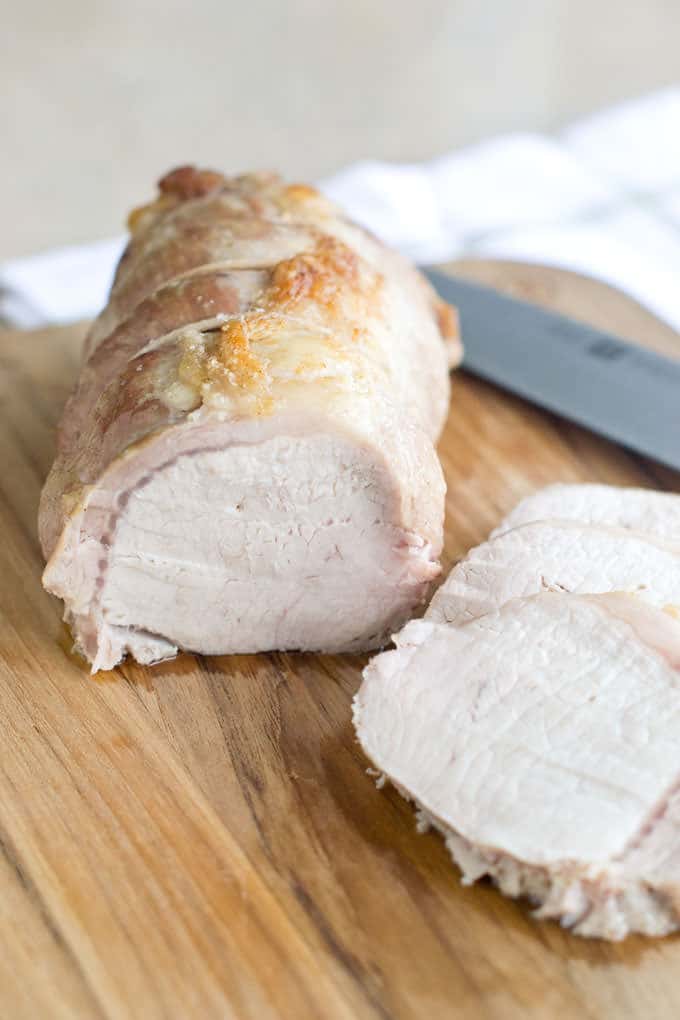 Generally speaking, marinades are great on larger pieces of meat. We explained why over here. Basically, marinades don't penetrate far beyond the surface of the meat so they don't work to tenderize or flavor very deeply.
Today's technique solves this problem. What you're going to do is inject the marinade into the meat. You mix up a marinade then pour it into a meat injector like this one. Inject the marinade in a bunch of places all over the roast. Then put it in a zip top plastic bag and let it marinate in the fridge for a couple of hours. That flavor is going to be all through the meat.
Roast it the way you normally would. Then eat it. Good, right?