Mushrooms are a welcome addition to many main courses – from steak to salads. But is that actually mold you're eating?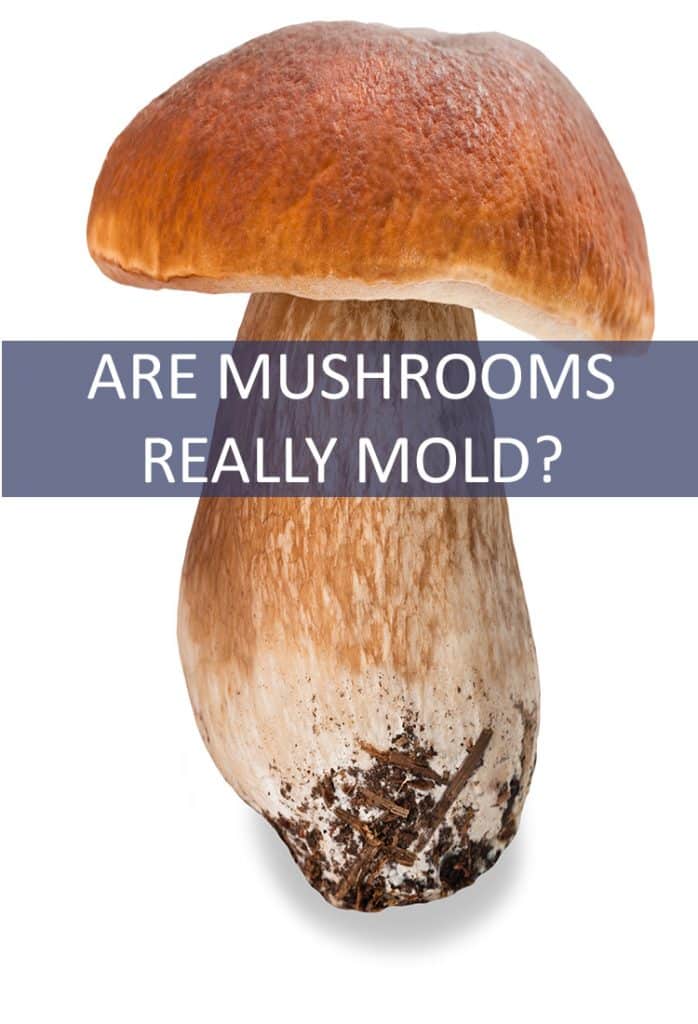 The Short Answer
No, mushrooms are a form of fungi, and while mold is also a fungus, mushrooms are not mold.
The Long Answer
We typically think of mold or fungus as something we don't want to consume. But humans all over the world consume various forms on a daily basis. The most common fungus that people eat is undoubtedly the mushroom.
A mushroom is the spore-bearing, fruiting body of a fungus. There are over 10,000 species of fungi that produce mushrooms (but not all of them are edible!).
Fungi, and by extension, mushrooms, belong to a group known as saprophytes. Saprophytes live on decaying wood or plant matter, breaking their host down until only minerals and carbon dioxide remains. One key purpose of saprophytes is the conversion of decomposing organic matter into inorganic substances.
Fungi form a vampiric relationship with the organic matter on which they grow, drawing on it for energy from which to extract nutrients. That provides nutrients from which other plants can grow, creating a cycle of life.
Another kind of fungus that we humans can't get enough of is truffles. Not to be confused with chocolate truffles – these are not fungi, but they sure are tasty!
There are so many tasty ways to prepare mushrooms! Make them the star of dinner with Portobello Mushroom Burgers or try making your own Cream of Mushroom Soup. Air Fryer Stuffed Mushrooms are also a crowd-pleasing appetizer! What's your favorite way to eat mushrooms?