You can make your own Italian sausage meat at home, and then use it in delicious pasta and soup recipes, or even make your own Italian sausage patties, no special equipment required!
It's true! You can make your own Italian sausages! We're going to show you how to do that tomorrow. You don't even need any special equipment to do it.
But, before we show you that, we're going to show you something even easier: How to make your own Italian sausage meat!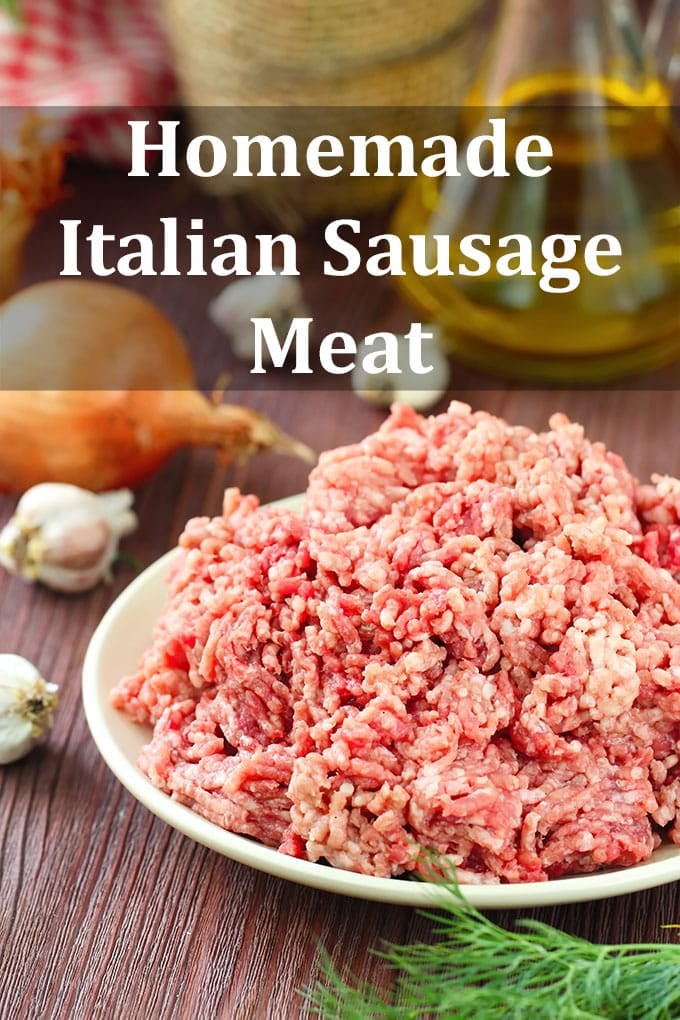 Why would you want to make Italian sausage meat? Well, the process for making sausages, with or without special equipment, can be a bit much when you're just starting out. It's not hard, but there are a few steps. If you're just getting your feet wet in sausage-making, it's easier to step back a bit and focus on the meat and the flavor.
So, today we're showing you how to make your own Italian sausage meat, and then explaining what you can do with it.
How To Make Italian Sausage Meat
All you need to do to make your own Italian sausage meat is to mix together some ground pork with some Italian sausage seasoning.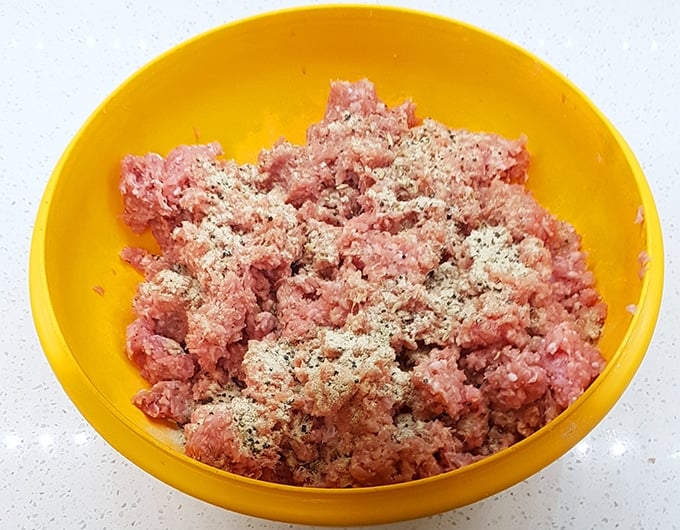 You can find ground pork at the grocery store.
The Italian sausage seasoning is simply Italian seasoning mixed with a few other ingredients. Most importantly, there's fennel seed in there. I really feel that fennel seed is what takes Italian seasoning and turns it into something that tastes like sausages. To the point where I even add Italian sausage seasoning to soups and sauces when I want them to taste like there's sausage in them, even when there isn't!
Note that you can buy already mixed Italian sausage seasoning. Here's a good one. 
How Much Seasoning To Add To Italian Sausage Meat
The recipe below gives the weight needed for your Italian sausage seasoning. This is because it's pretty traditional to do sausage ingredients by weight. Weighing things tends to be more exact than using measuring spoons. When it comes to sausage seasoning though, things don't have to be as exact.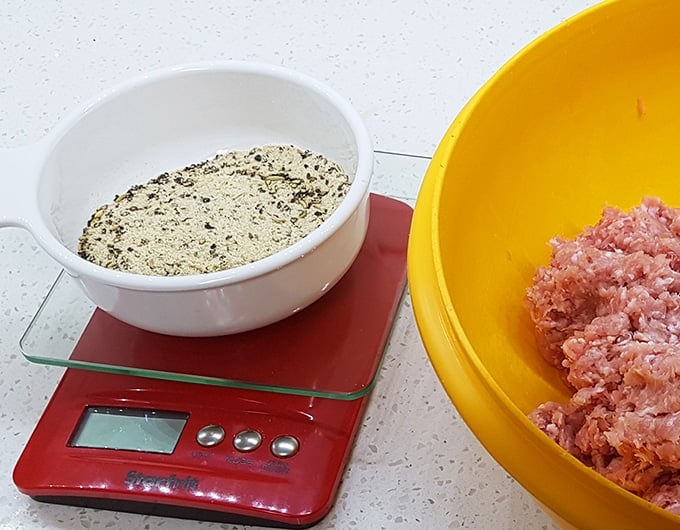 If you don't have a kitchen scale like this to measure your seasoning with, here's what you do:
Start with ¼ cup of the seasoning added to the 5 pounds of meat. That is what it worked out to when I did the conversion at home.
Mix it into the meat.
Take about 2 tablespoons of the meat and form it into a small patty.
Put that patty onto a microwave-safe plate and then microwave it for 5 seconds at a time until it is no longer pink in the middle. This won't take long.
Let it cool and then taste it.
If it tastes nice and flavorful, stop there and proceed with whatever you have planned for your sausage meat. If it isn't seasoned enough, add another 2 tablespoons, mix, and then repeat the microwave test.
Note that this microwave technique is great for assessing the salt level and the spiciness of your seasoning also. Not all Italian seasonings and Italian sausage seasonings are the same, and not all of our taste buds are the same either. You can adjust how much salt by adding extra salt to your meat mixture, and you can adjust how spicy it is by adding more crushed red pepper flakes. Then test in the microwave to see if it's where you'd like it to be.
It's a good idea to remember that you can always add more, but you can't take the seasoning away. Starting with less is a good idea. But, if you do go too far, you can always get yourself some more ground pork and then mix that in to dilute the seasoning.
Having said that, another trick is to start by only seasoning half of the meat and testing it. Keep track of how much seasoning you added to the first half. Then, when you have it right, add in the rest of the meat and the same amount of seasoning again. Doing it this way means that if you do go overboard on seasoning the first half of meat, you can dilute it with the second half.
What To Do With Italian Sausage Meat
This is actually pretty great. So, you know how sometimes a recipe will call for Italian sausages and then have you slice the sausage before or after cooking it? The idea is that you don't want the sausages whole, but instead, you want bits of the meat spread out through the dish.
Instead of buying sausages for these recipes, you can make your own sausage meat. Then you just add it to the recipes that called for the sliced sausage.
It's usually for pasta dishes and soups that you'll see this. Anywhere that you are hoping to have the sausages kind of crumble up and break apart through the dish, just use the sausage meat instead. It even saves you time since you don't have to slice anything, and the ground meat cooks faster and more evenly than meat shaped into sausages.
The other thing that you can do with Italian sausage meat is to make Italian sausage patties!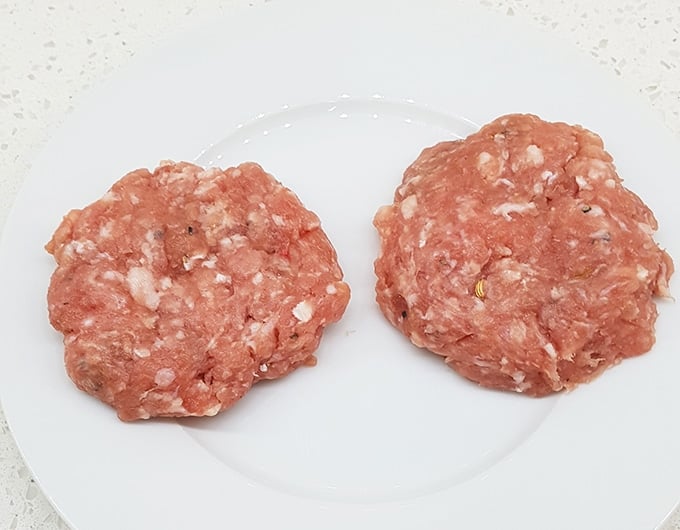 These are like breakfast sausage patties, but Italian flavored. They're wonderful in burgers, or for an Italian-inspired breakfast, or really, for anytime that you want homemade sausages but can't be bothered to get them into casings.
Simply shape them into the sized patty that you'd like, the way you would make a burger patty. Then put them into a skillet and cook on each side until browned and no longer pink inside, about 3-4 minutes per side.
Whether you use your Italian sausage meat as-is in recipes, turn it into patties, or even come back to our sausage series to learn how to turn them into actual sausage (instructions will be given for with and without a sausage stuffer!), we really think you're going to love the flavor and versatility of this recipe.
Enjoy!
Barry
Print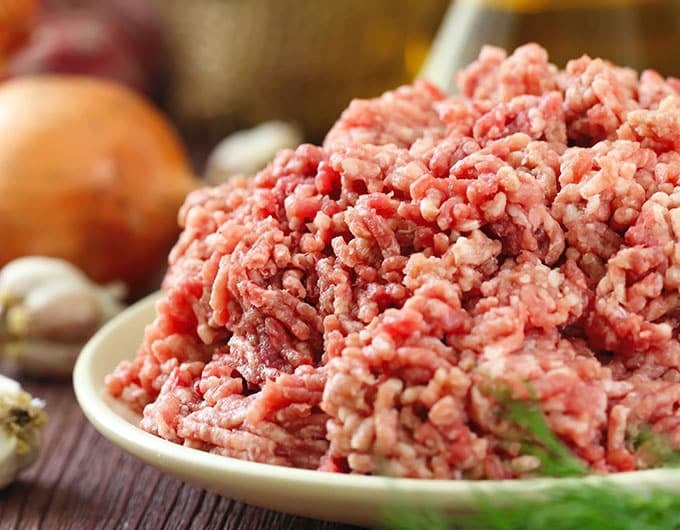 Italian Sausage Meat
Contributor: Barry Pittman
You can make your own Italian sausage meat at home, and then use it in delicious pasta and soup recipes, or even make your own Italian sausage patties, no special equipment required!
Author:

Prep Time:

30 minutes

Cook Time:

0 minutes

Total Time:

30 minutes

Yield:

20

servings

1

x

Category:

Entree

Method:

Stir

Cuisine:

Italian
5

lbs. ground pork.

1.6 ounces

Mild Italian Sausage Seasoning (like this one or make your own)
Crushed red pepper flakes (to taste, optional)
Instructions
In a large mixing bowl, place ground pork.
Add Italian Sausage Seasoning and mix well.