Copycat Shake and Bake Chicken
Homemade Shake and Bake Chicken is super quick to make, and this copycat shake and bake breading makes the chicken flavorful and crispy.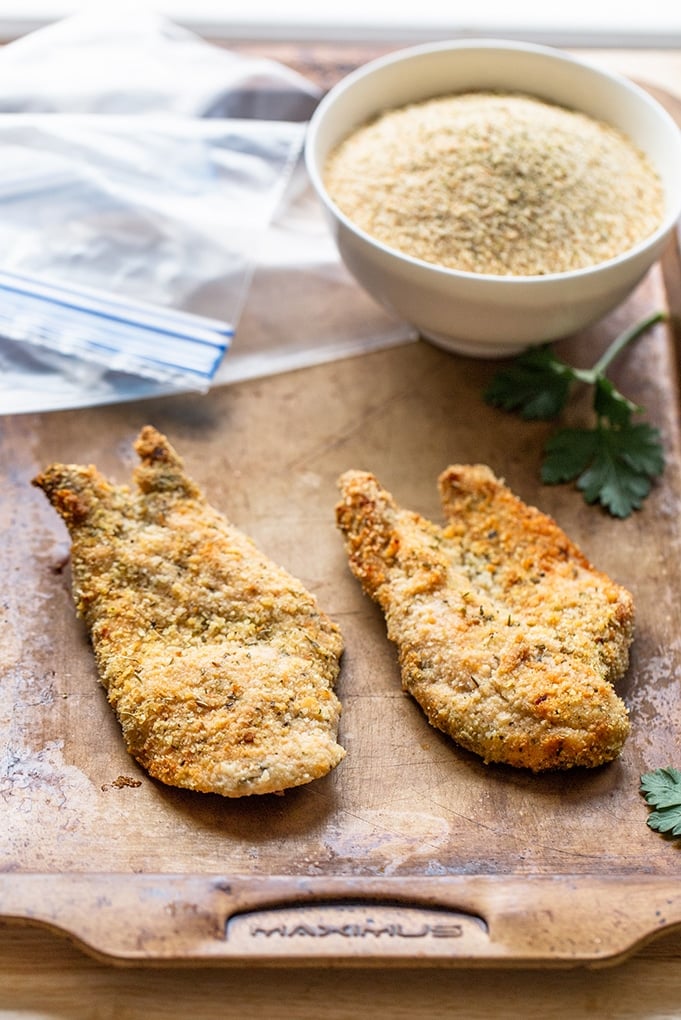 Our sister site, Cook the Story, recently published a recipe for Homemade Shake and Bake mix. Once we read what was actually in Shake and Bake, we wondered why anyone even bothered to buy it pre-made from the store in the first place.
Shake and Bake is simply a mixture of breadcrumbs, herbs and seasonings that most of us always have in the pantry. It's really fast to throw it together in a bowl, whisk together and then add to meat, like chicken.
You can use this recipe for any cut of chicken – thighs, drumsticks, even wings. You'll just need to adjust the cook time accordingly. Our favorite cut of chicken for Shake and Bake is breast meat. It gets really crispy and the breading locks in the moisture. The seasonings in the Shake and Bake mix also pair perfectly with poultry.
We guarantee you'll add this non-boring chicken recipe to your meal rotation on a regular basis. Now let's get cooking!
Print