Homemade Ranch Dressing with Greek Yogurt
Greek yogurt subs in for sour cream and buttermilk in this healthy homemade ranch dressing. There are tons of fresh herbs in there too. You're going to love this one! Our Salad Dressing series is sponsored by Stonyfield Organic. Mmmm…gotta love all that tasty yogurt!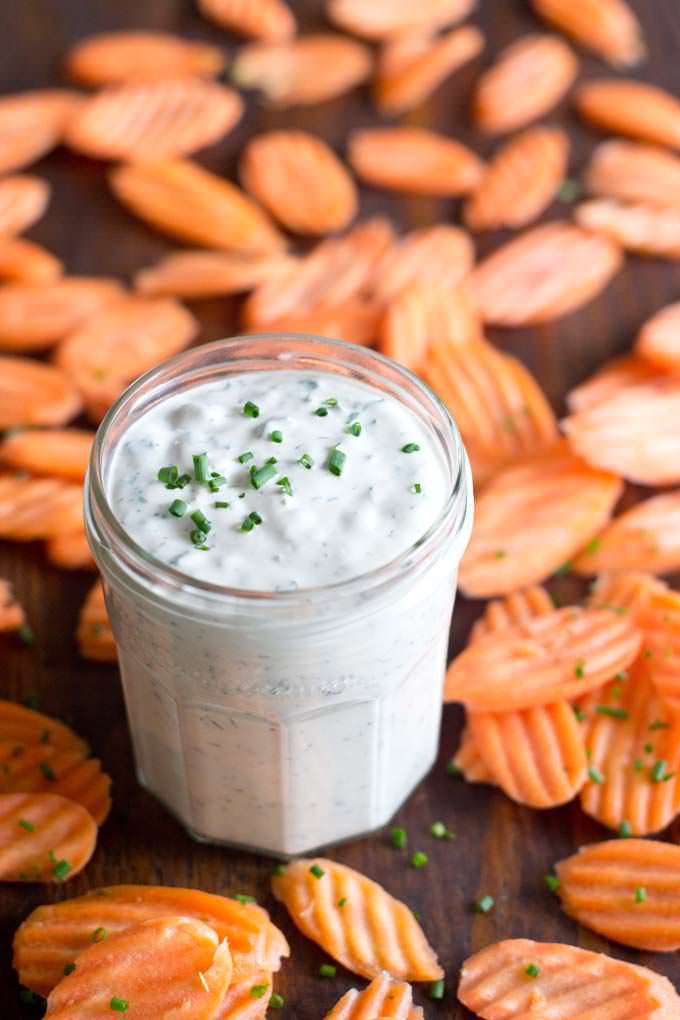 So it's true that you can buy some good dressings at the grocery store. But I tell yah, they're nowhere (nowhere!) near as good as our Homemade Ranch Dressing. Our ranch recipe is packed with bright fresh herbs and once you taste it, you'll never go back to the bottle.
Instead of the usual sour cream and buttermilk found in ranch dressing, we opted for mayonnaise and Greek yogurt. Why? Greek yogurt is healthier than sour cream and we always have it and mayonnaise in the fridge. None of us ever has buttermilk. Do you?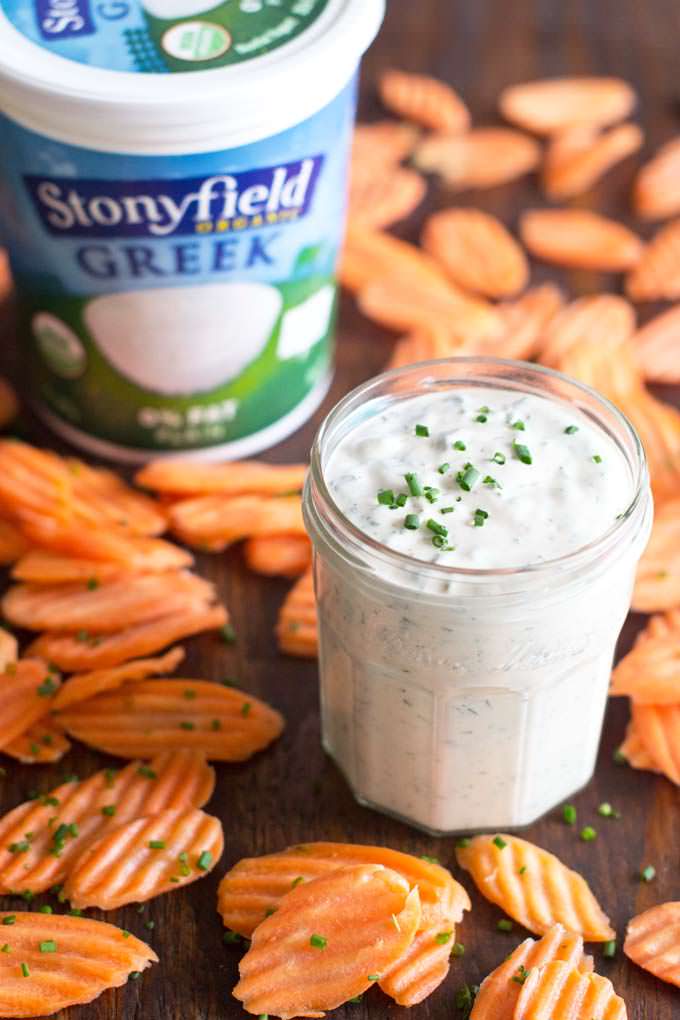 Ranch dressing is super-easy to make at home. How do you do it? Chop up the herbs and then mix them and everything else up in a bowl. Done. Nothing to it.
Cover and refrigerate it after making it. The herb flavors will blend into the creaminess the longer it sits. We recommend letting it hang out in the fridge for at least two hours and then giving it a stir before serving.
Oh, and hey, this dressing is nice and thick. You could even use it as a ranch dip. If you want it thinner, go ahead and drizzle in some milk or water. Just a little at a time and you'll be just fine.
Print
Disclosure: Stonyfield has provided giveaway items and social media promotion in exchange for mentions in the Salad Dressing Series. Also, the senior editor of this site is a paid brand ambassador for Stonyfield. All opinions are ours and honest, always.