Lazy chefs, rejoice! Prepping Brussels sprouts is super-easy to do. Here's how to trim your Brussel sprouts.
Brussels sprouts are super-easy to prep. One simple cut usually does it. We have some pictures and instructions for you below.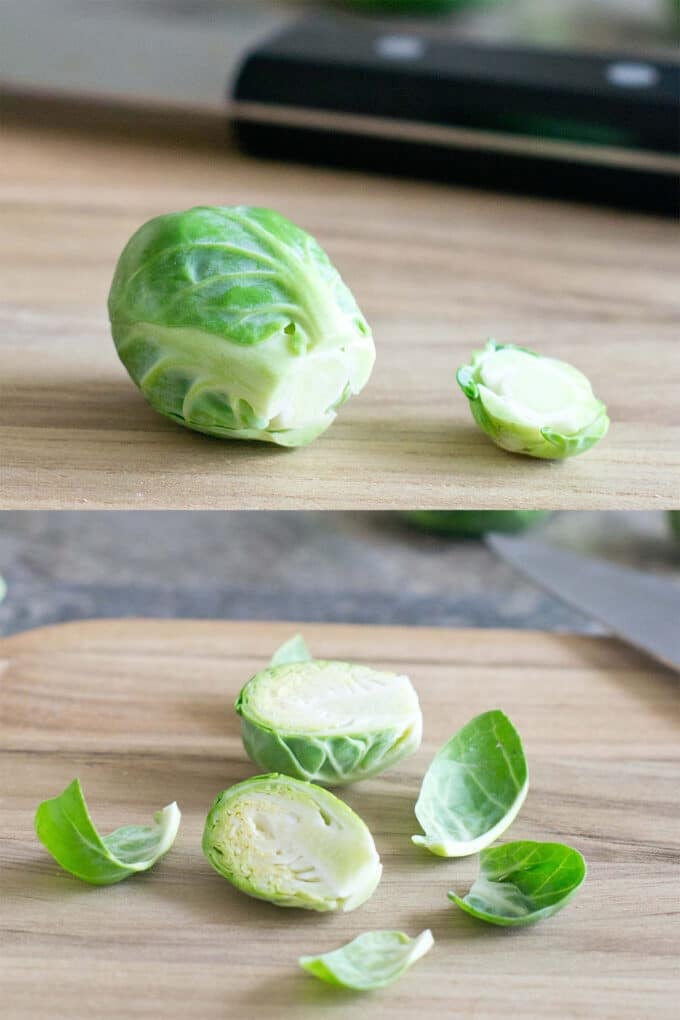 Do You Core Brussels Sprouts?
Brussels sprouts look (and taste) like mini cabbages. You normally remove the core of a cabbage while preparing it, so it seems logical to remove the core of a Brussels sprout. However, you don't have to core sprouts. In fact, the core of Brussels sprouts holds the leaves together, so if you remove it, they would begin to break apart, leaving you with a bowl full of little leaves. So, if you want them to be whole, don't core them. If you do want the leaves though, core away (think Brussels sprouts chips! Toss them with oil and bake until crispy. mmm).
Simply put: Brussels sprouts do not need to be cored to be enjoyed in a delicious gratin like this one: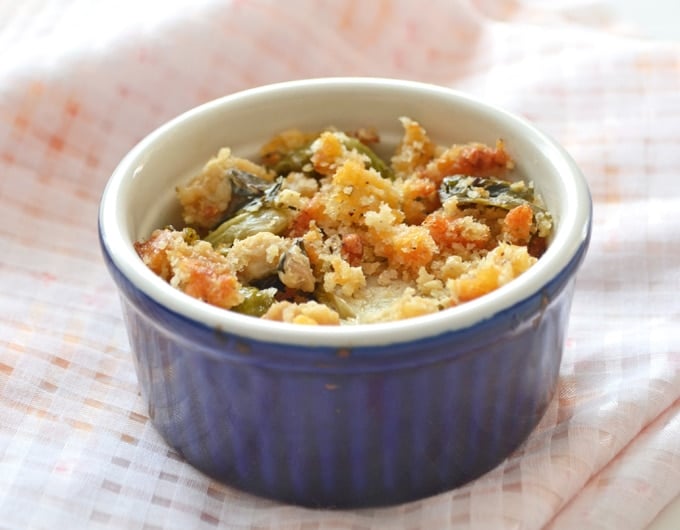 How To Trim Brussels Sprouts
First, cut off the stem end like this: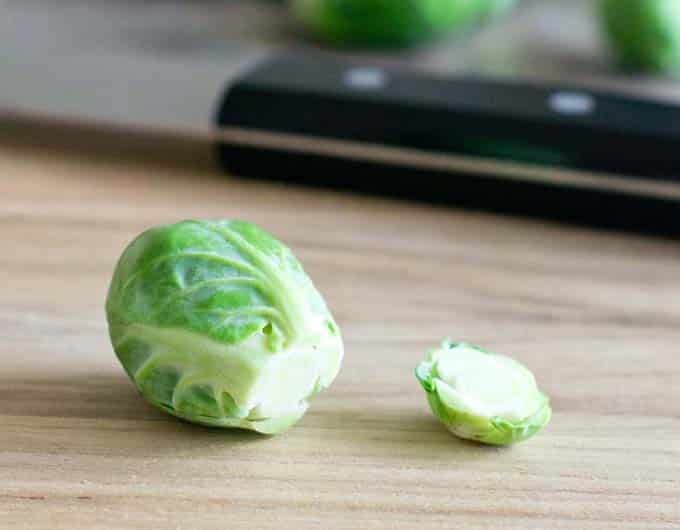 The only other thing to consider is the size. You want your Brussels sprouts to all be of a similar size. If the sprouts are small, leave them whole before cooking. If they seem to be rather large or have a thick core, halve or quarter them into uniform pieces. If some are small and some are larger, leave the small ones just trimmed, and then cut the larger ones in half.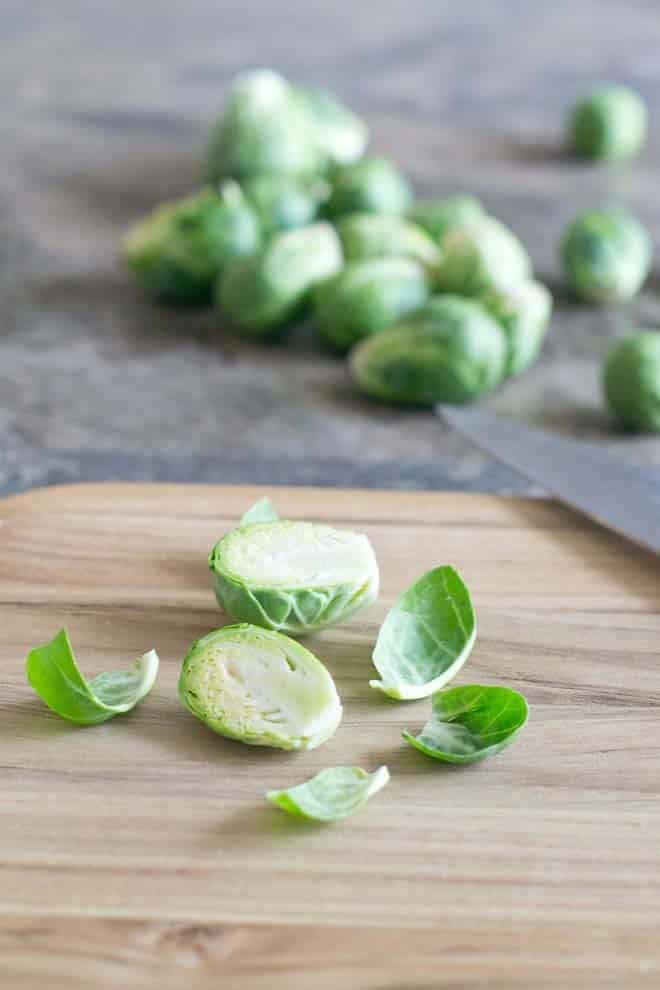 Some leaves will fall off. That's ok. If they're discolored, throw them out. If they're nice, add them in with the bigger pieces. This is especially a treat if you're roasting the sprouts. Those loose leaves get crazy-crispy. Seriously good.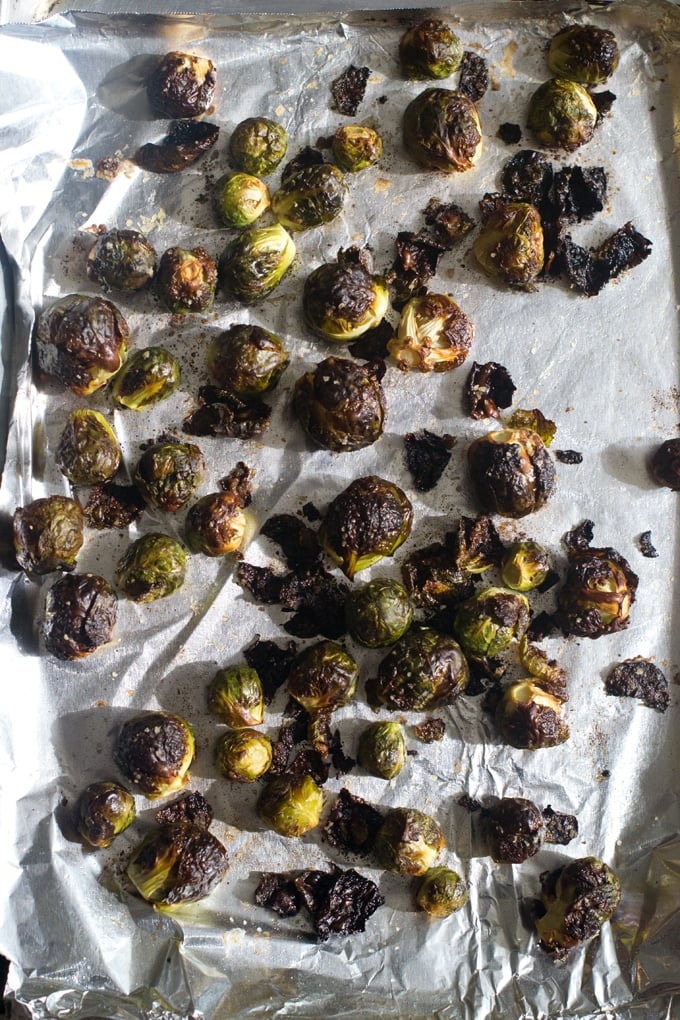 To make these beautiful roasted Brussels sprouts, trim them but leave them whole. All different sizes. Add any leaves that fell off when trimming.
To 1.5 lbs. sprouts add 2 tablespoons olive oil and 1 teaspoon of coarse kosher salt. Toss them together and put them on a foil-lined baking sheet. Roast at 425ºF until very brown on the outside and very soft on the inside, 40-50 minutes.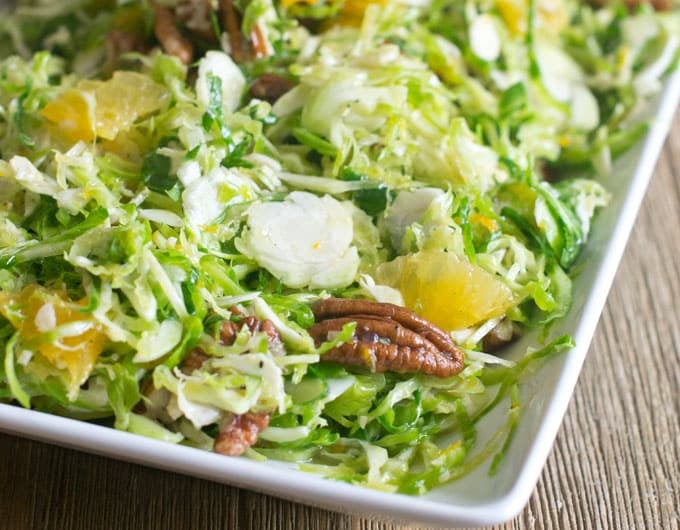 If instead of cooking them, you'd like to shred the Brussels sprouts to use in a raw Brussels sprouts salad or simple slaw like this, you can use a mandolin to shave them, or, lay a halved Brussels sprout cut-side-down, and then thinly slice it.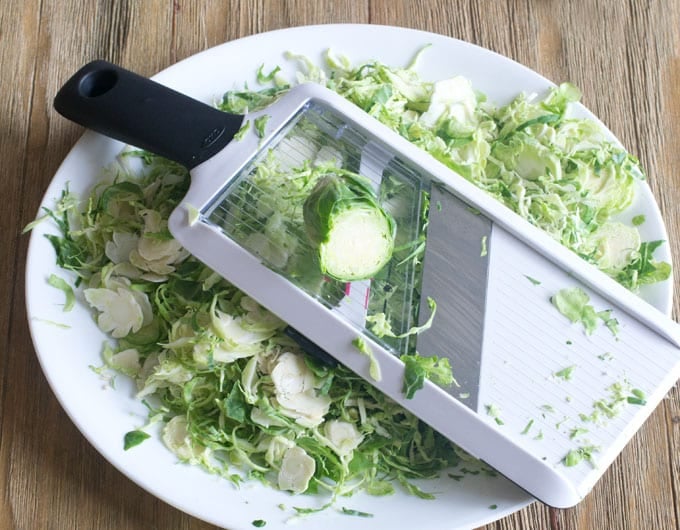 That's pretty much it. Oh, if you're thinking that some of your fellow diners might not like Brussels sprouts, check out these Brussels sprouts recipes and tips. Enjoy!
Print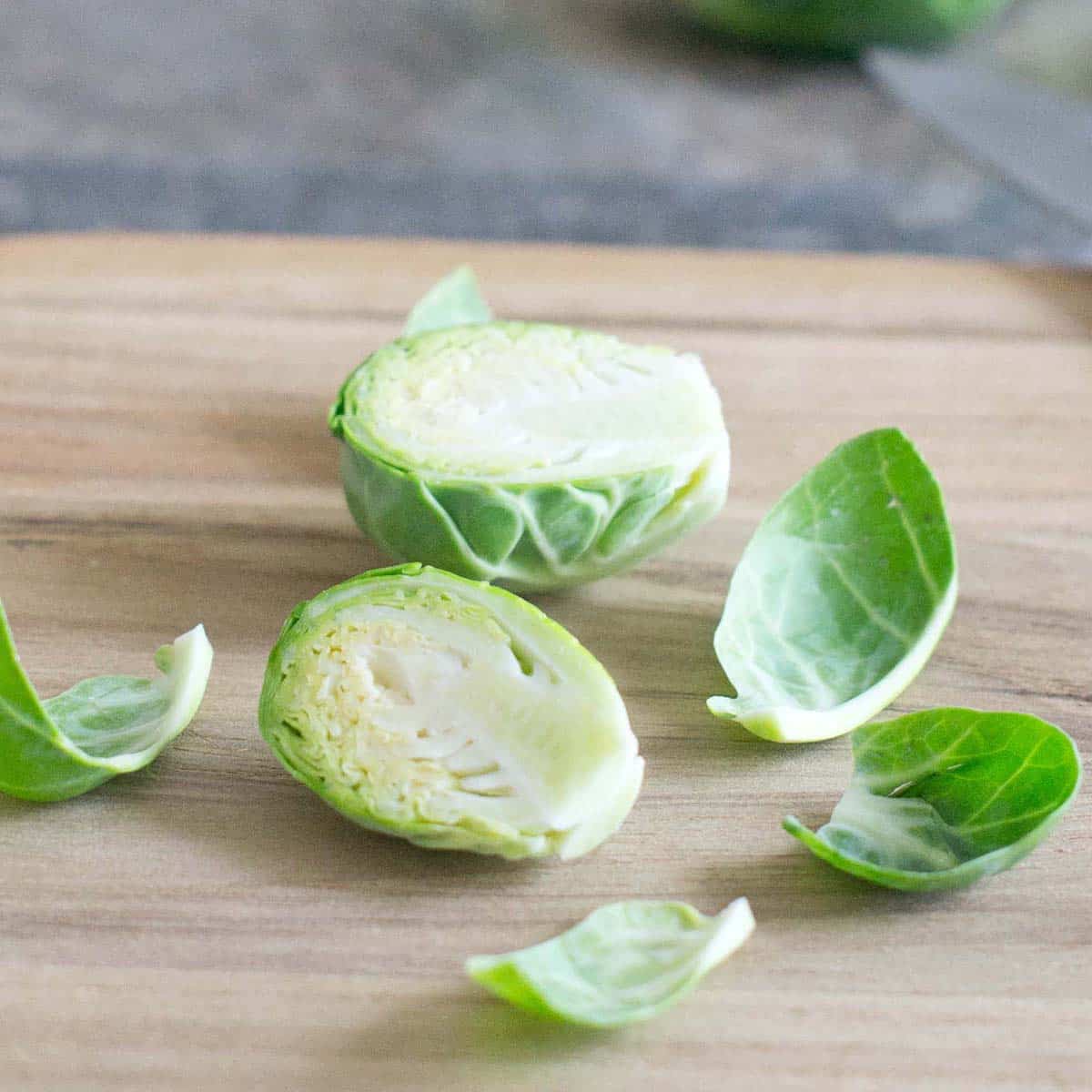 How To Trim and Cut Brussels Sprouts
Contributor: Lyndsay Burginger
Here is all that you need to do to trim Brussels sprouts and have them ready to use in a recipe.
Author:

Prep Time:

5 minutes

Cook Time:

0 minutes

Total Time:

5 minutes

Yield:

4

servings

1

x

Category:

vegetable

Method:

preparation

Cuisine:

American
Instructions
Lay a Brussels sprout on its side on a cutting board such that the stem end is on the right (on the left if you're left-handed). Use a knife to slice down and cut off the stem end.
If the Brussel sprout is large, cut it in half lengthwise, going horizontally through the core. If any leaves fall off, do not discard them unless they are discolored. Instead, include green leaves in any recipe you're making. Repeat steps 1 and 2 with remaing Brussels sprouts.
To shred Brussels sprouts, cut one in half if it isn't already halved. Set it cut-side-down on the cutting board. Use a knife to thinly slice the Brussel Sprout.
This post originally appeared in November 2015 and was revised and republished in October 2022.