If you love salt and vinegar chips, you've probably wondered how to make that seasoning. Find out what I learned about this love it or hate it flavor.
Making your own salt and vinegar seasoning, entirely from scratch, can be done, but I found the two methods I tried to be time-consuming and without consistent results. Instead, I took a shortcut, which worked like a charm.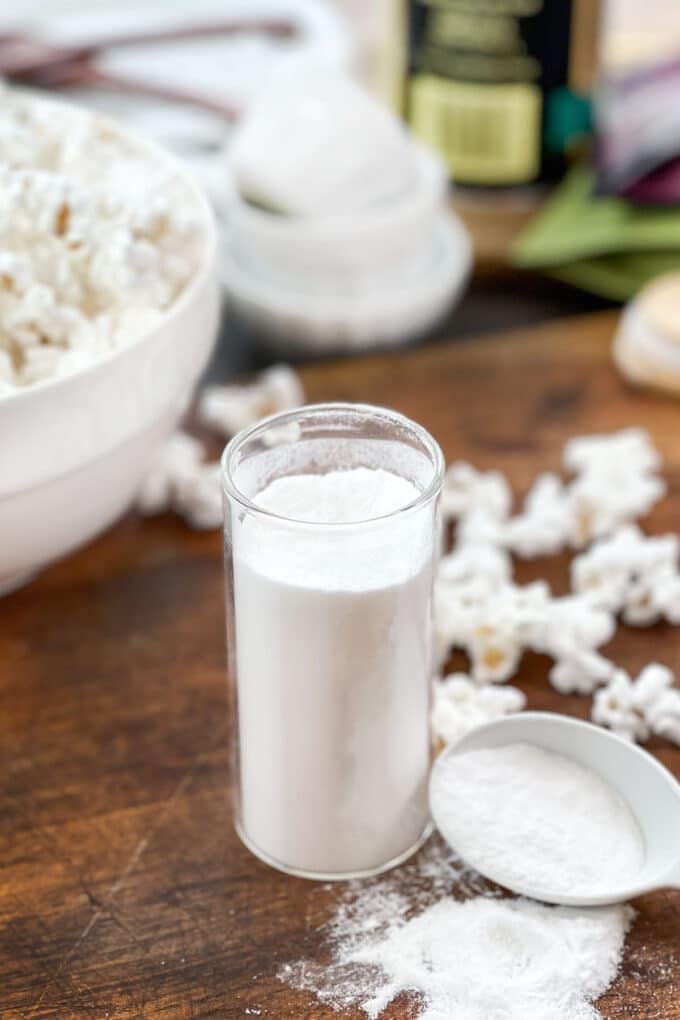 Can You Make Homemade Salt And Vinegar Seasoning?
Well… I initially tried two popular methods for making the salt and vinegar seasoning from scratch: the air drying method and the boiling method. Both require evaporation, which can take hours. Here's how they each worked out for me.
Air Dry Method
First, I tried Martha Stewart's air drying method using cornstarch, vinegar, and salt. The BBC also published a similar recipe. The ingredients are mixed and left to air dry on a baking sheet for 24 hours. However being in humid Florida in the middle of summer, the mixture was still damp well into the 48 hour mark.
This was a fail, not only due to the drying time, but also the flavor. The salt was overpowering, and the cornstarch sucked any moisture out of my mouth when I tried to sprinkle it on chips and popcorn. And while it smelled like vinegar, the actual vinegar flavor was lost.
Boiling Method
The second method I tried was the boiling method from Life Hacker using a mixture of baking soda with white vinegar that is stirred until it no longer bubbles. It's then boiled on the stove or microwave until reduced to 1/10th of what you started with. Crystals are supposed to form, then you let the crystals dry, crush them into powder, and add salt to taste. Some recipes also add cornstarch to prevent it from clumping.
The recipe uses a lot of vinegar and took a long time to reduce. I tried on the stovetop and in the microwave but never did see any crystals form. The liquid, however, tasted EXACTLY like a salt and vinegar potato chip, so I was disappointed I couldn't get this to work because the flavor was spot on.
The other downside to the boiling method is that it completely stinks up your house to the point of almost being overpowering. I had to open all of my doors and windows to clear the air at one point.
Shortcut Salt And Vinegar Seasoning
If either of those above methods were quick, I might reconsider trying them again. But instead, I opted for a shortcut with vinegar powder. I haven't seen vinegar powder in grocery stores yet, but it can be easily found online. The powder is available in small packages as "white distilled" or "malt vinegar" and either one will work well for my shortcut recipe.
To make the salt and vinegar seasoning, mix together the vinegar powder and salt until well combined. Then transfer the mixture to a glass or ceramic container, and store in a cool, dry place up to three months.
Using Salt And Vinegar
I like to sprinkle this on hot popcorn and French fries. Make everything taste like salt and vinegar potato chips!
It also works well in marinades and salad dressings as a substitute for liquid vinegar. And it gives dry rubs for things like chicken wings a little bit of a kick, too.
Print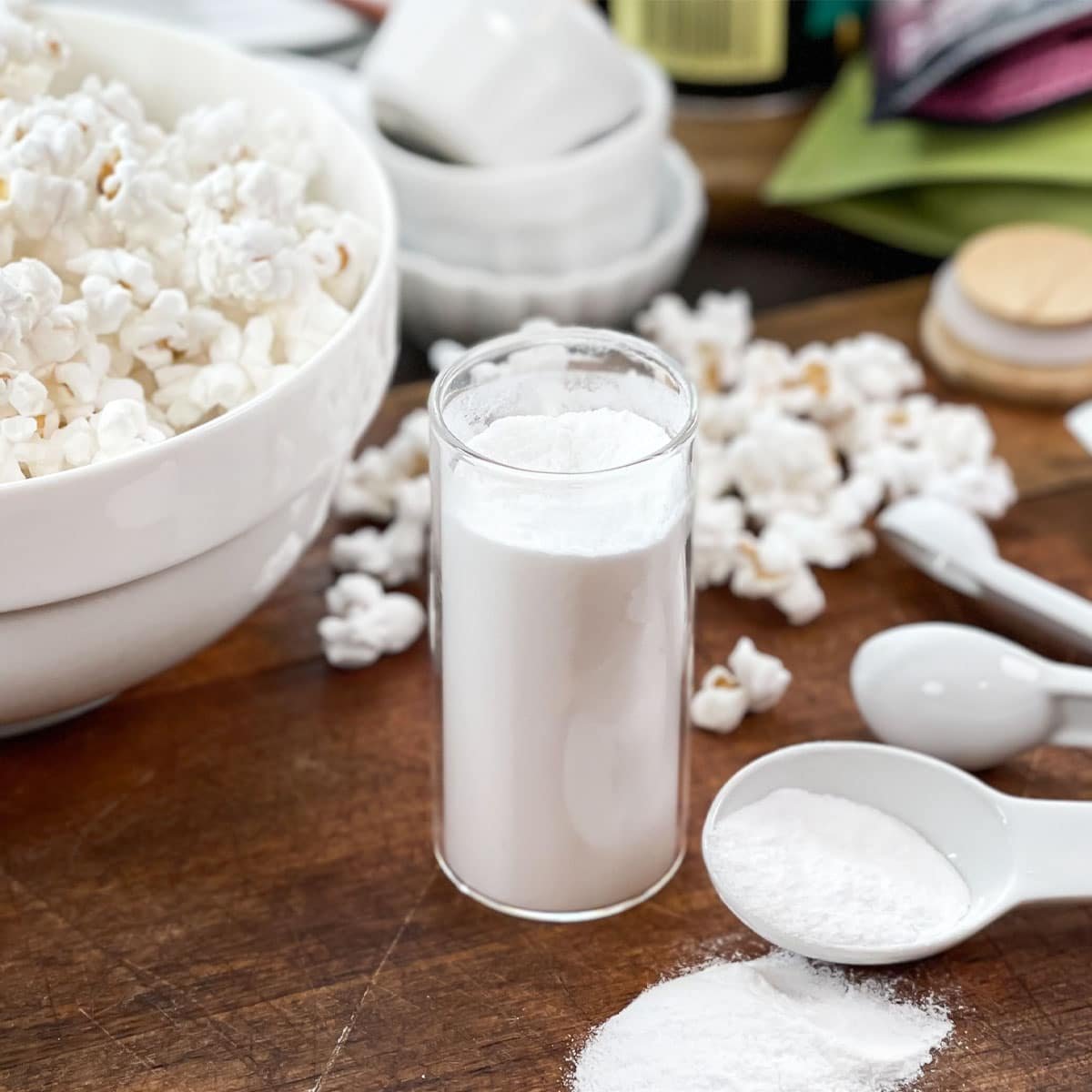 Salt and Vinegar Seasoning
Contributor: Christine Pittman
Author:

Prep Time:

10 minutes

Cook Time:

0 minutes

Total Time:

10 minutes

Yield:

About

4 oz

. (

1/2 cup

)

1

x

Category:

Spice Blend

Method:

Mix

Cuisine:

American
7 Tbsp

. vinegar powder

1 Tbsp

. salt
Instructions
In a medium bowl whisk together vinegar powder and salt.

Transfer mixture to an air-tight container. Store up to 3 months in a cool, dry, dark, place.